Summer 2020 was 100% COVID-FREE at Mohawk Day Camp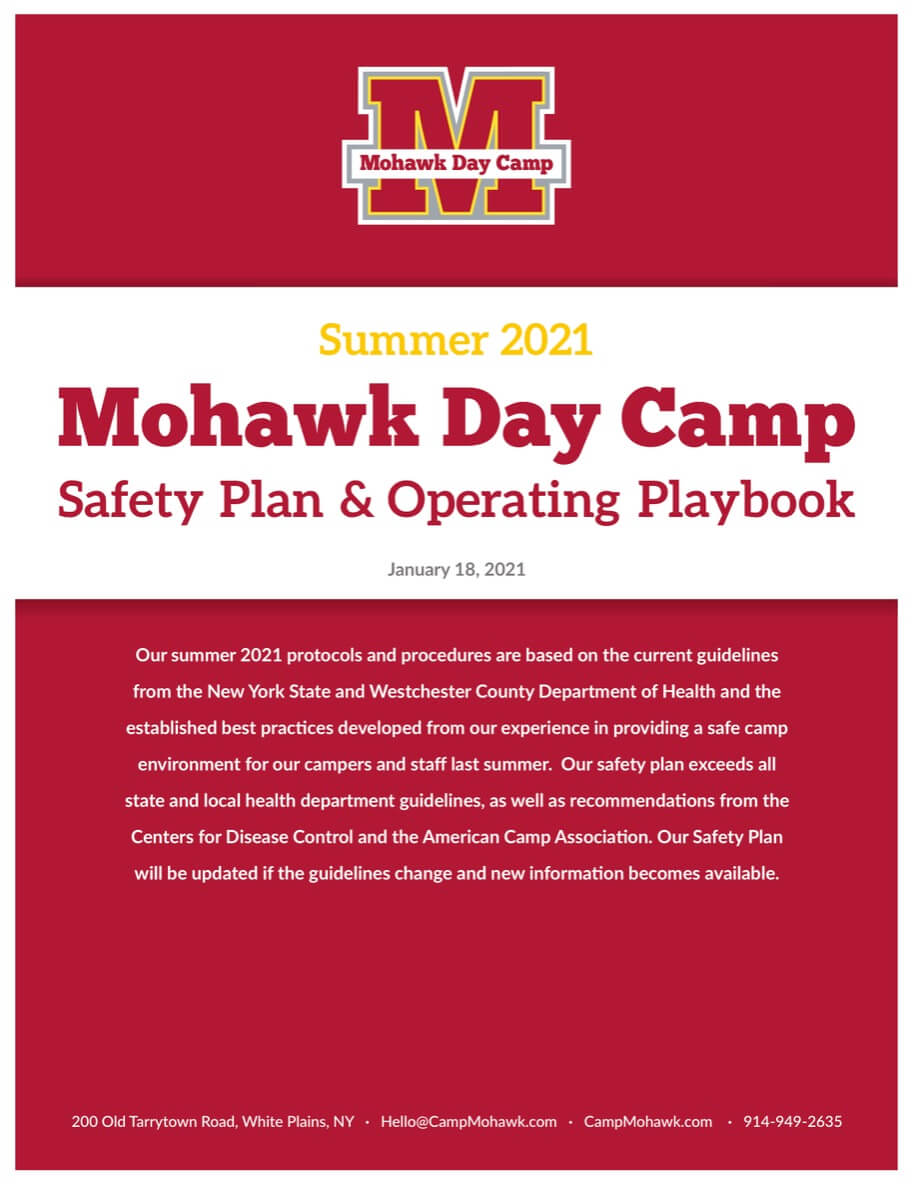 We knew that kids needed camp more than ever this past summer and they thrived at Mohawk Day Camp!  We reimagined and reinvented every aspect of the camp program with health and safety as our top priorities.
We are proud to share that the efforts of the Mohawk community resulted in 100% HEALTHY and VERY HAPPY campers in summer 2020!
Our Mohawk Day Camp Safety Plan & Operating Playbook documents our plan for providing campers with a safe, 100% COVID-FREE, amazingly fun, and memorable summer under the most difficult circumstances. We learned a great deal and established "best practices" for safety protocols, all of which should help you feel comfortable that your camper can join us for a safe 2021 camp season.
A tremendous effort of research and medical input went into the creation of this resource. This plan exceeds recommendations by the Center for Disease Control, the American Camp Association, and those published by several other states.
The following health and safety procedures have been implemented at camp to keep our community safe.