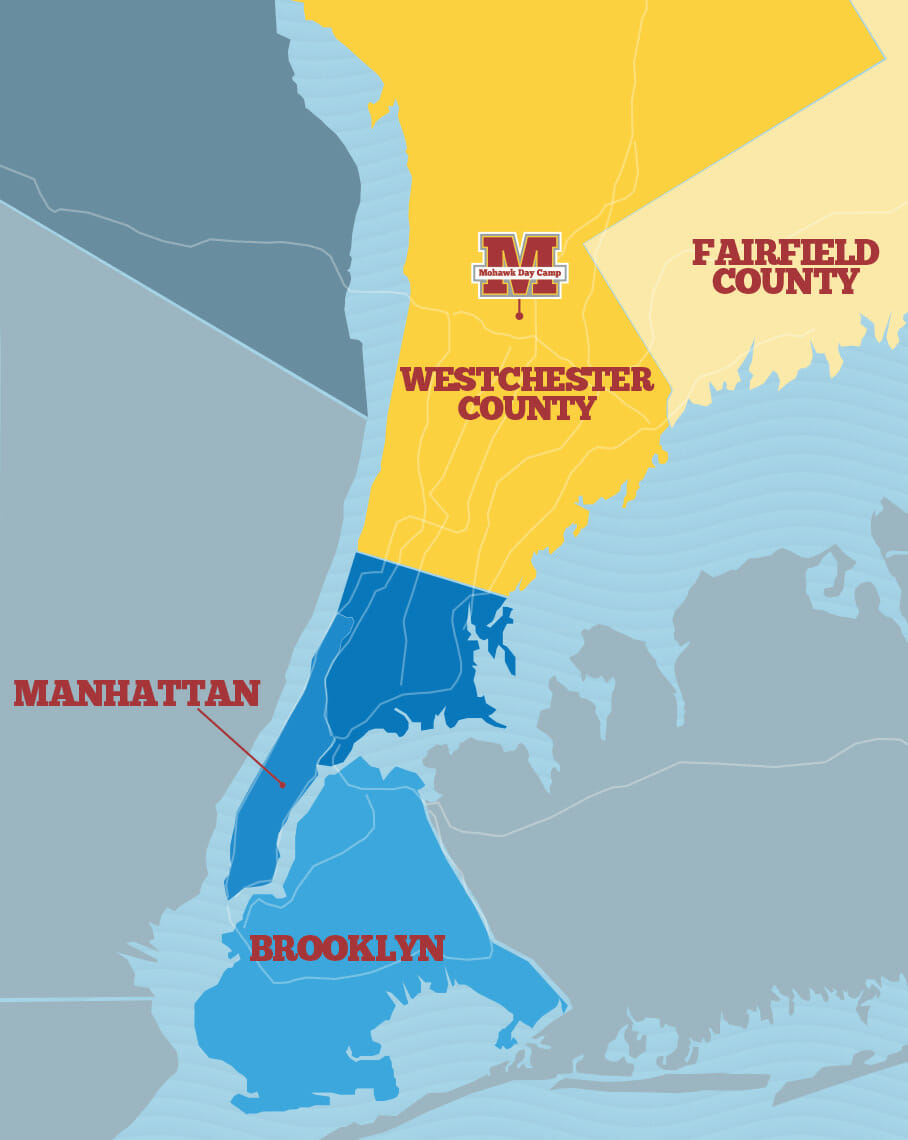 Mohawk provides convenient door-to-door and neighborhood-stop transportation service throughout much of Westchester County and Greenwich, CT.
Families located in Manhattan will utilize convenient express-stop locations that are typically within five blocks of your residence. This affords you a more reliable pick-up and drop-off time, and your camper with the quickest and most efficient route possible.
Campers living in Brooklyn are picked up and dropped off at convenient locations in Williamsburg.
All Buses are Air-Conditioned with Seatbelts
All of our buses are air-conditioned with seatbelts and staffed by a Mohawk staff person. In accordance with NY state regulations, Mohawk Day Camp will provide a car seat for campers under four years of age and less than 40 lbs. Campers between the ages of four and eight that are assigned to vehicles smaller than a school bus will be provided with a booster seat (boosters are not permitted on school buses).
Transportation
Mohawk Day Camp utilizes both small and full-sized school buses and passenger vehicles to provide a comfortable and safe ride to and from camp. Every vehicle is equipped with seat belts, air conditioning, and child safety seats with a Mohawk staff person on board to ensure the safety of the campers throughout the trip. Staff travels with a cell phone so they are always in contact with camp and can provide parents with updates via the Mohawk360° app.
What Parents Want To Know

What Campers Want To Know