Communication
Strengthening the Connection Between Camp and Home
Communicating with Mohawk Day Camp is easy! We offer so many different ways for you to stay connected with your camper's day, it is almost like being here yourself. You'll only find this level of exceptional service at Mohawk Day Camp!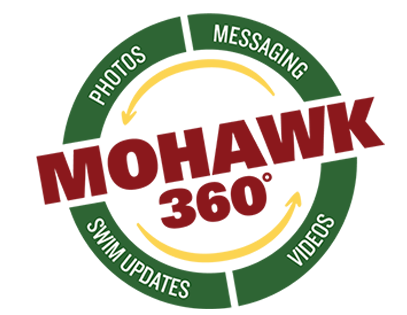 Mohawk360° is our custom-built platform that provides Mohawk families with everything they need to stay connected and easily communicate with Mohawk Day Camp in real time using a mobile phone. View camper photos and videos throughout the day, receive swim progress updates, receive travel updates, direct message with camp staff, be reminded about camp spirit days and special events, and so much more! Everything you need to stay connected and communicate with Mohawk Day Camp is right at your fingertips. This level of accessibility is not offered by any other camp!
With Mohawk360° you can:
✔️ Direct message your camper's bus counselor, lead counselor, division director, nurse, campcierge team, and more!
✔️ Receive camper updates and message notifications on your phone.
✔️ Review swim placement and progress updates.
✔️ View and download hi-res photos and videos of your camper and the group throughout the day.
✔️ Be reminded about camp spirit days and special events.
✔️ Access and share your digital bus pick-up pass for increased security. Our "Campcierge" Team
Our team of knowledgeable campcierges – our version of a concierge with a camp twist – are available to personally assist you with all of your camp needs throughout the summer. Your campcierge will work closely with your camper's head counselor and readily be available to help you with any questions or concerns you might have. This frees up the head counselor to be fully engaged with the campers throughout the day.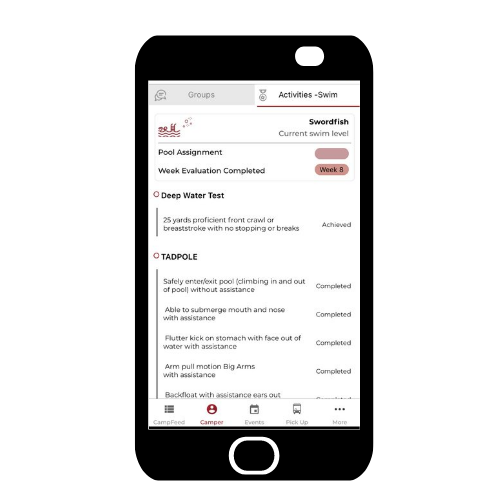 Swim Updates
We place a strong emphasis on maintaining our high-quality swim instruction program. With Mohawk360°, the pool supervisor will keep you apprised of new swim skills that are introduced to your camper, his/her progress throughout the swim level, and the successful completion of skills that allow for advancement to the next swim level. You can also message the swim instructor directly with any questions you might have.
What Parents Want To Know

What Campers Want To Know